Fanatic Customer Service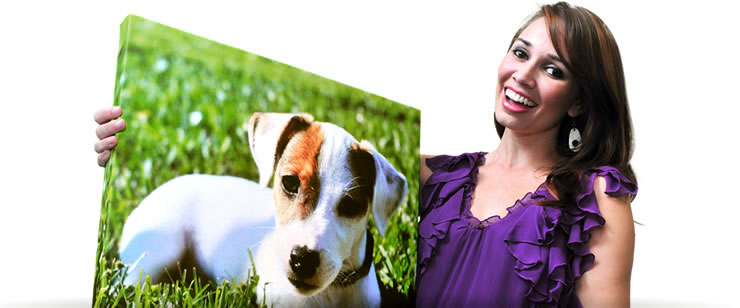 You deserve fanatical service and support
because our products are crazy great.
Every APC print is handcrafted with the best printers, materials and inks, so colors are brilliant and details pop. That's why good customer service just isn't good enough for you or your APC print.
When you call, email or chat us, you'll always reach an expert that's familiar with the intricacies of large format custom printing. And while we're talking with you, you'll have our undivided attention for as long as you need it.
It's also why we've made ordering online as smooth as possible. Add options or custom sizes — all with clear pricing and instant updates to your shopping cart. And don't worry; you can't pull a "Charlie Sheen," because ordering is foolproof. Why? A professional image editor carefully inspects every image, evaluating every option selected along the way, before your prints are ever made. After your prints have been hand crafted, inspected and gently packed for shipping, you can access up-to-the-minute tracking of your order right from your own APC account dashboard.
And if for any reason you're not knocked to the canvas with your handcrafted artwork — just whip out the 100% Quality Guarantee that comes with every APC purchase. (Notice we didn't say 98% or 99.5%. This is the whole enchilada.) If you're not 100% thrilled with the quality of your custom print — let us know within 30 days of your purchase and we'll make it right. That may mean creating a brand-spanking-new canvas wrap or metal print. Or it may mean giving you a full refund. Regardless, we'll do whatever it takes to make sure you're elated with your APC experience.
If you have ideas on how we can make your experience even better, bring them on . There's no one we love to hear from more than our customers.