Materials that Go the Distance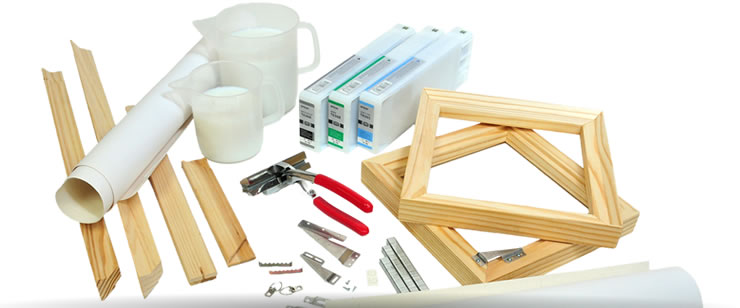 We back our team with the best equipment in the business.
Always have. Always will.
Every APC canvas is created using:
Epson 9900 professional-grade printers for the crème de la crème of printing. We're talking colors, shadows and highlights that reach out and grab you.

Epson UltraChrome HDR (High Dynamic Range) inks for vivid, accurate colors that resist the tug of time. That's not all; these fancy inks illuminate subtle shades and tones for more depth and complexity than an open mike poetry slam.

Herculean 20 mil thick, brilliant white poly/cotton canvas. It's OBA-free so there are no chemical additives that make your colors yellow with time. It's also ultra DMAX so blacks print as dark as Darth Vader on a moonless night. And colors trip like Alice in Wonderland. Oh, did we mention our canvas also has the seal of approval from the Fine Art Trade Guild.

The Mac Daddy of topcoats — our proprietary, archival UV coating — shields your canvas from fading, moisture and scratching. You also have your pick of a gloss or matte finish.

Over-achieving color management tools so every color in an APC canvas is precisely as it should be. How can we be so sure your canvas colors will be true? We use the danger duo of color management: computer monitor calibration and color management software for our printers. For our computer monitors, we employ the i1 system by x-Rite. For our printers, we use specialty RIP (Raster Image Processor) software — that's constantly updated by our color management experts to create custom profiles made specifically for our printers, inks, canvas and coatings.