Prices
Superior-quality custom canvas prints, affordably priced!
Every archival, eco-friendly Artistic Photo Canvas print is hand-crafted in the U.S.A. and comes with a 100% Satisfaction Guarantee. APC is famous for unrivaled quality — and equally awesome customer service. See for yourself why people love APC.



Unstretched Canvas

Canvas Only

From $19

details

Thin
Gallery Wrap on Standard 3/4" Stretcher Bars

From $39

details

Thick
Gallery Wrap on Heavy Duty 1-1/2" Stretcher Bars

From $39

details

Framed
Gallery Wrap3/4" Gallery Wrap
in Floater Frame

From $76

details

Choose sizes to calculate a price…
Quantity Discounts
Automatic price reductions in your cart.
2+ identical canvases
10% OFF
6+ identical canvases
15% OFF
12+ identical canvases
20% OFF
Shipping
Standard Shipping [FedEx Ground]
FREE within U.S.* when you spend $50 or more! *not applicable to AK, HI or APO/FPO
Orders of $50 or more within United States*
Free
Orders less than $50 within U.S. (except AK, HI, APO/FPO)
$8.99
Alaska, Hawaii, APO/FPO (*or portion thereof; max. $150)
$15 per $100*
Express Shipping [FedEx Overnight, 2Day, or Express Saver]
Add to cart for quote
International [FedEx International Priority or Economy]

Add to cart for quote
All canvas prints are not created equal…
Just as traditional photo printing labs differ greatly in quality, so do canvas printing labs. To keep costs down and margins high, some printing companies skimp and take shortcuts that compromise the quality and integrity of their canvas prints — especially over time. But at APC, we refuse to cut corners. And, we believe you don't have to sacrifice quality to get a great price.
Here are some of the reasons discriminating customers trust APC:
Technical expertise

Our professional photo editors excel at color management, post-processing and retaining quality while performing digital photo enlargements. In fact, canvas printing experts oversee your entire project from start to finish.
State-of-the-art printing equipment and inks

To make every print, we use top of the line, large-format Epson 9900-series professional printers, combined with genuine Epson UltraChrome HDR inks — the most advanced pigmented archival inks that exist.
Superior, eco-friendly canvas

Every photo on canvas is printed at a very high resolution (1440 dpi) on the world's finest canvas — a super heavy-duty 19 mil, ultra DMAX, OBA-free, brilliant white poly/cotton canvas approved by the Fine Art Trade Guild.
The ultimate in print longevity

An archival top-coat is hand applied to every APC canvas, providing protection from UV fading, moisture and abrasion. According to Wilhelm Imaging Research, the world's leading researchers of print longevity, APC prints on canvas resist fading for 150 years, while most other canvas prints produced elsewhere are only rated to last 3 to 10 years.
Kiln-dried, solid, sustainable wood stretcher bars

We mill all of our stretcher bars in-house, to our own exacting standards, ensuring you the most stable mounting material possible. We refuse to use inferior wood or plastic.
Hand mounting and hand stretching

Our gallery wrapped canvases are carefully positioned and stretched by hand for a visibly tighter fit and cleaner finish than canvases stretched using machines.
Using Artistic Photo Canvas, you'll get genuine gicleé process canvases that will last more than a lifetime. Your search for the perfect combination of quality and a great price ends at APC!
Need help? Call us
Mon-Fri 9am-5pm Eastern 1-800-311-5893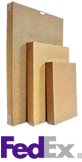 Free Shipping on orders of $50 or more* *see details

Eco-friendly.
From Day One.
APC didn't jump on the green bandwagon. We drove it. learn more
Safe Shopping and Privacy Guarantee
All personal information is encrypted with Secure Socket Layer (SSL) protection. We never share your personal information with third parties. Risk free shopping is our promise to you.
Give an APC Gift Card!
With fast e-mail delivery, an Artistic Photo Canvas eGift Card is the perfect last minute gift idea!Send an APC eGift Card Now
You have no items in your shopping cart.